Landscape Design and Irrigation Installation
McGarrity Landscaping
We are located in Cape May Court House, New Jersey, and specialize in custom landscape design and installation, such as landscaping that aesthetically coordinates with the natural environment.
No job is too big or too small for the landscape professionals at McGarrity Landscaping. Our landscape designers, horticulturists, and maintenance engineers have the experience and knowledge to help you plan and implement a landscape design that suits your taste and lifestyle.
Plant Experts
Whether your landscape is a blank canvas or a work in progress, we make your dreams a reality by identifying the right vegetation for your property's terrain, soil type, and exposure. McGarrity Landscaping will help you identify the best native or hybrid plants, perennials, or annuals depending on your taste and vision.
Through our association with reputable growers, McGarrity Landscaping selects only the healthiest, hardiest specimens for your lawn or garden. Once we've completed the planting, you can rest assured that we will maintain your beautiful, new plants to ensure they thrive and provide years of enjoyment.
From selecting the perfect centerpiece tree to accent flowers, ground cover, and hardscaping, we integrate all these elements into beautiful, harmonious works of art that will provide you with outdoor enjoyment year-round.
Hardscaping Solutions
Come to us for traditional and eco-friendly pavers that are more elegant and aesthetically pleasing than concrete. Enjoy the spring and summer with an outdoor cookout without sacrificing the utility of a proper kitchen. McGarrity Landscaping installs outdoor kitchens as well.
The Science of a Better Lawn
Our landscape experts will begin with a soil analysis to determine whether modifications in organic chemistry and moisture levels are suitable. If necessary, we make modifications, including irrigation installation and tree and bush trimming or removal. If soil modifications are necessary, we use only high-quality, organic additives to ensure the safety of your family, pets, and beneficial wildlife. With help from McGarrity Landscaping, you will not have to limit your lawn and garden's potential to only the warmer months. With the proper planning by McGarrity Landscaping, your yard can provide year-round color and variety. Contact us today for all your landscaping needs.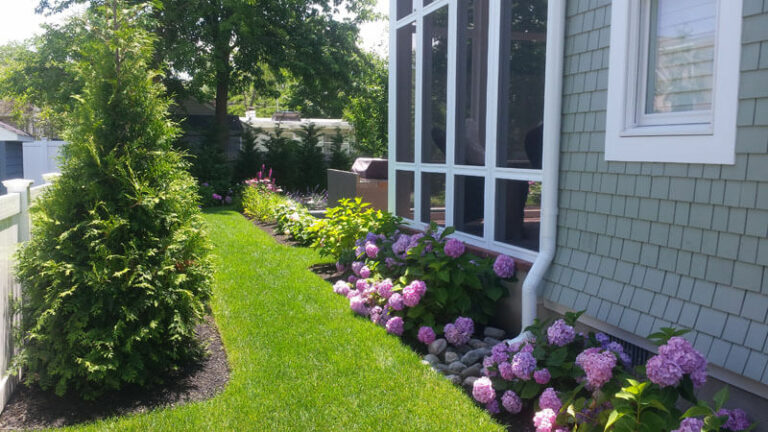 Annuals
Drip Irrigation
Driveway
Eco
Elegant Entry
Environment
Evergreens
Excavation
Flagstone
Flowers
Gravel Drive
Irrigation
Pathway
Patio Pavers
Perennials
Plantings
Rustic
Shade
Shrubs
Smart Controller
Steps